About Me
These days I'm an architect/engineer type at RBS. Originally in High Performance Computing but more recently I've been working on a large data-store that combines a number of concepts from the NoSQL, Relational and Big Data worlds (more detail here). The project won the Banking Technology Award for "Best use of IT in Corporate and Investment Banking" and led to a few talks and papers about certain aspects of its architecture.
Previously I was at Thoughtworks - a fantastic place with truly unique people for whom I have a deep affection. Before moving to consultancy I worked for Barclays Capital for seven or so years and as a Research Physicist for a year or so before that.
Academics
I hold Master's degrees in both Information Systems and Physics. My MSc project involved the the modelling of software evolution using a Monte Carlo approach (here and here) and led to some of the publications below. At Imperial College I won best project in the inter-departmental project presentation competition (View Presentation Animation). I guest lecture on and off at Brunel, UCL & Birkbeck.
Academic Publications
Conferences & Lectures
Banking Technology Forum (presenter)
Waters Technology European Trading Architecture Summit 2012 (panelist & presenter)
Ovum Big Data and Analytics 2012 (panelist)
JavaOne 2011 (more)
JAX 2011
Oracle OpenWorld 2011 (more)
UCL (Financial Computing) (more)
University of London at Birkbeck (Advanced Databases) (more)
University of Brunel (Software Architecture) (more)
European Trading Architecture Summit 2011
Coherence Special Interest Group 2010 & 2011 (http://www.benstopford.com/2011/11/04/coherence-implementation-patterns-slides-from-coherence-sig/#mce_temp_url#)
Reftest 2010 (more)
International Workshop on Process Simulation,  ICSE 2006
Other stuff
I'm a keen snowboarder, surfer, downhill mountain biker and enjoy a boogie if I can find anyone who can dance West Coast Swing.
Contact: benstopford(at)gmail.com or follow me on twitter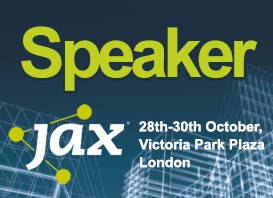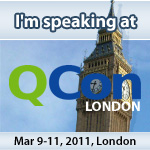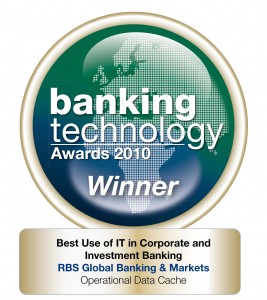 Other People That Matter
My lovely sister: http://www.whiterabbitfilms.com
Pat Kua: http://thekua.com
Brian Oliver: http://www.brianoliver.com
Kuldeep Singh: http://elope.wordpress.com/
David Falcey: http://blogs.oracle.com/felcey/