List of Database/BigData Benchmarks
I did some research at the end of last year looking at the relative performance of different types of databases: key value, Hadoop, NoSQL, relational.
I've started a collaborative list of the various benchmarks I came across. There are many! Checkout below and contribute if you know of any more (link).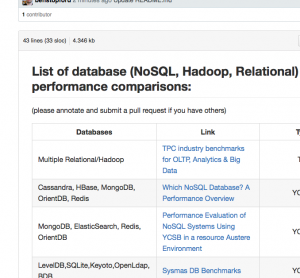 Posted on February 13th, 2015 in Blog